* Access within UConn Health Network only.
Department Management System is a great tool to manage research grants, DCAA funds, and other types of funds. It was first developed in 2006.
The system pulls information from Banner Finance and HuskyBuy.
Fund balance from Banner Finance
Fund budget from Banner Finance
EPAFs (

Electronic Personnel Action Form) information

 from Banner HR
PO (Purchase Order) paid and JE16 (Journal Entry) transactions from Banner Finance
PO (Purchase Order) information from HuskyBuy
The following are the main functions of the system:
Manage fund budget and spending
Project and manage salary and fringe spending by user
Manage PO (Purchase Order) item information and paid information
Generate a fund monthly report
Generate a fund salary & fringe projection report
Users can submit TA (Travel Authorization Form)
Manage TAs (Travel Authorization Form) and reimbursements
Manage pending support, create a summary report and a due-date calendar
Input student evaluation info and generate report for Oral Medicine/OFP & TMD/Oral Pathology Clinical Practicum (CDSC-9393/CDSC-9493). Instruction
Administrators in the following departments are the primary users of the system.
BioMedical Engineering
Craniofacial Sciences
Oral Health & Diagnostic Sciences
Reconstructive Sciences
Research Office
Cell Biology
Center for Vascular Biology
Center for Molecular Oncology
Genetics and Genome Sciences
Immunology
Neuroscience
Pediatrics
Psychiatry
Administrators access the system through FileMaker Pro. Other users access the system through the website within the UConn Health network.
Fund questions, contact
Laura Didden
Business Service Manager
Research Office - School of Dental Medicine
Ph#:    860-679-3891
Email: ldidden@uchc.edu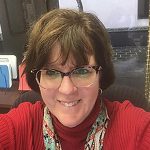 Other questions, contact
Caibin Zhang
Application Developer III
Research Office - School of Dental Medicine
Ph#:    860-679-4498
Email: czhang@uchc.edu